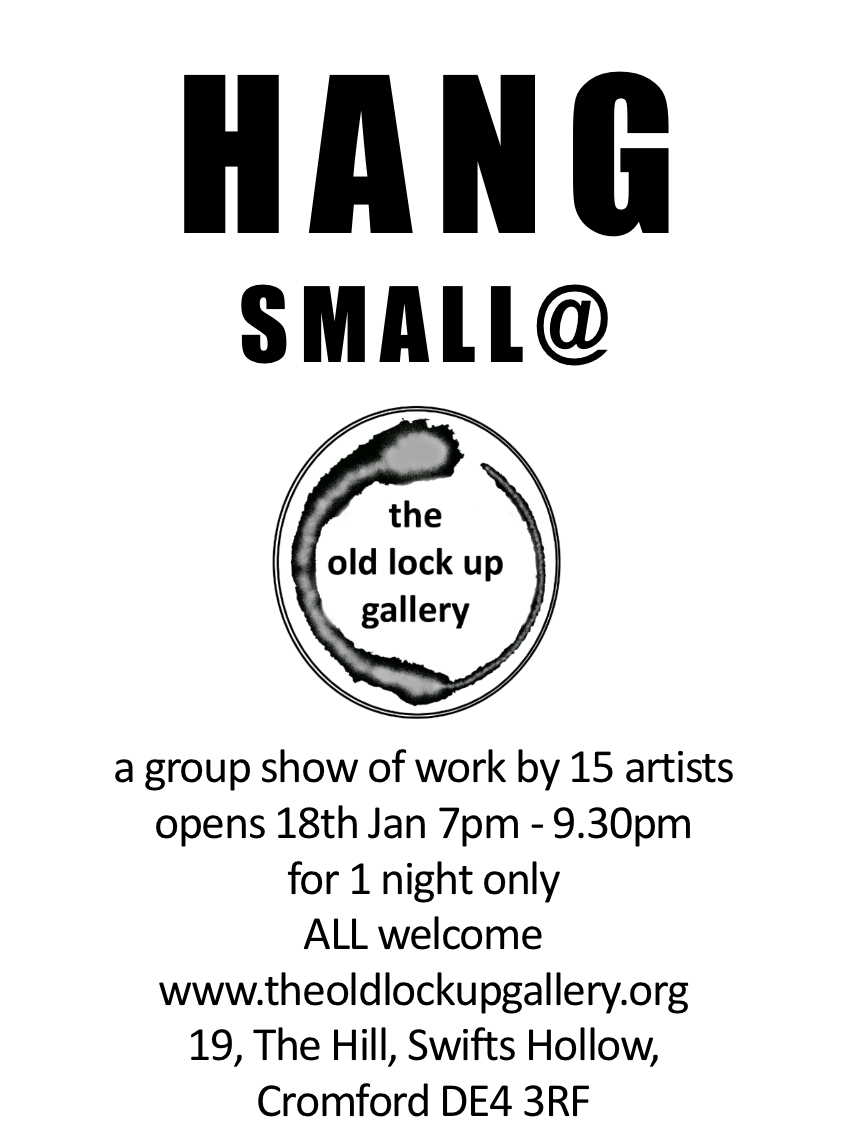 I'm excited to be starting 2020 with a quick turnaround show where I'll be working with 14 other artists to curate and hang a show for one night only on Saturday 18th January at The Old Lock Up Gallery in Cromford, near Matlock in Derbyshire.
Curator Rachael Pinks has selected two of my paintings to feature in the show, called Hang Small.  Iron Will and Fresh Intimacy, which will both be for sale.
Iron Will is a meditation on domestic chores and is the work that started my project about movement, a theme which continues in my work .  Fresh Intimacy was completed during my residency in October in which I have been exploring abstraction, intimacy and meaning.
Everyone is welcome to come along, show opens at 7pm.