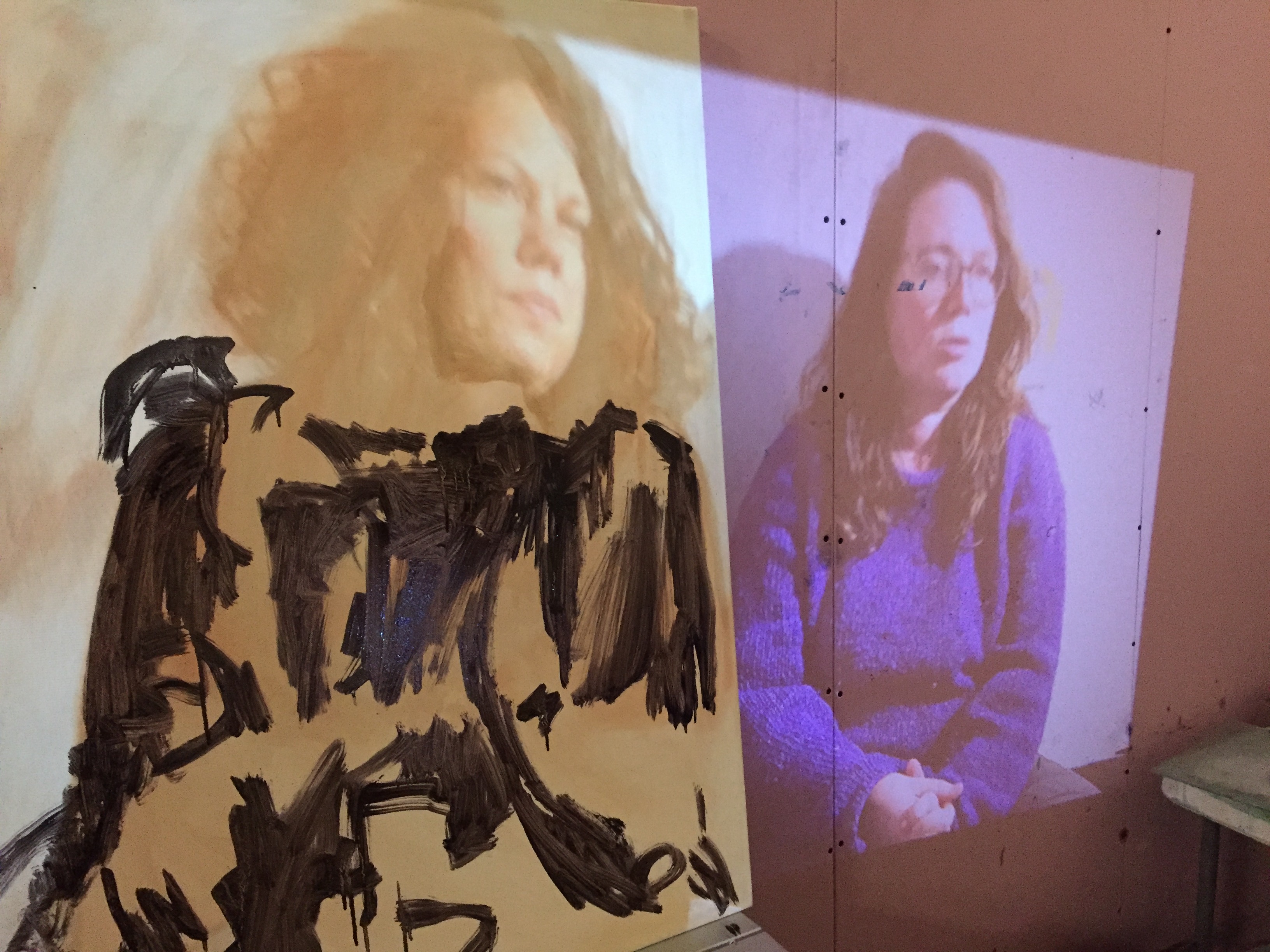 Nancy worked in the visual world of advertising and communications for 25 years learning how pictures and words are arranged to create meaning and elicit a predicted response.  Now she works with paint, printmaking and collage to find and communicate using her own visual language.
Nancy enjoys the materiality of painting, drawing, printmaking and collage to find meaning, possibly a resolution, a harmony, a playful interpretation, a discord.  Working from sketches, from life and from memory she aims to find a place that is beyond narrative to lose original intention only to find something else that was before unknown to her.  It is often a process of seeking the truth through intuitive action and response, letting the work speak.  The consequential and the time trapping of painting – time is bound in its material.  The time it takes and the time that has passed and what has been caught there is her truth of that time.
Working with themes of journeys, emotion and energy, Nancy works to find, learn and discover through her practice of painting and drawing.  Her life, history, experience, learned design aesthetic and concerns are already embedded and when she finds them she recognises and embraces that it can be what she makes work about.  Painting is where alternative paradigms can be explored and lenses created through which to look at something that might be quite familiar, however, when placed in this context, might suggest something else.