Saul Hay Gallery in Manchester is exhibiting one of my paintings as part of its 'In Manchester' open call and collaboration with Cotton On Manchester.  Opens 22nd April-3rd May 2021.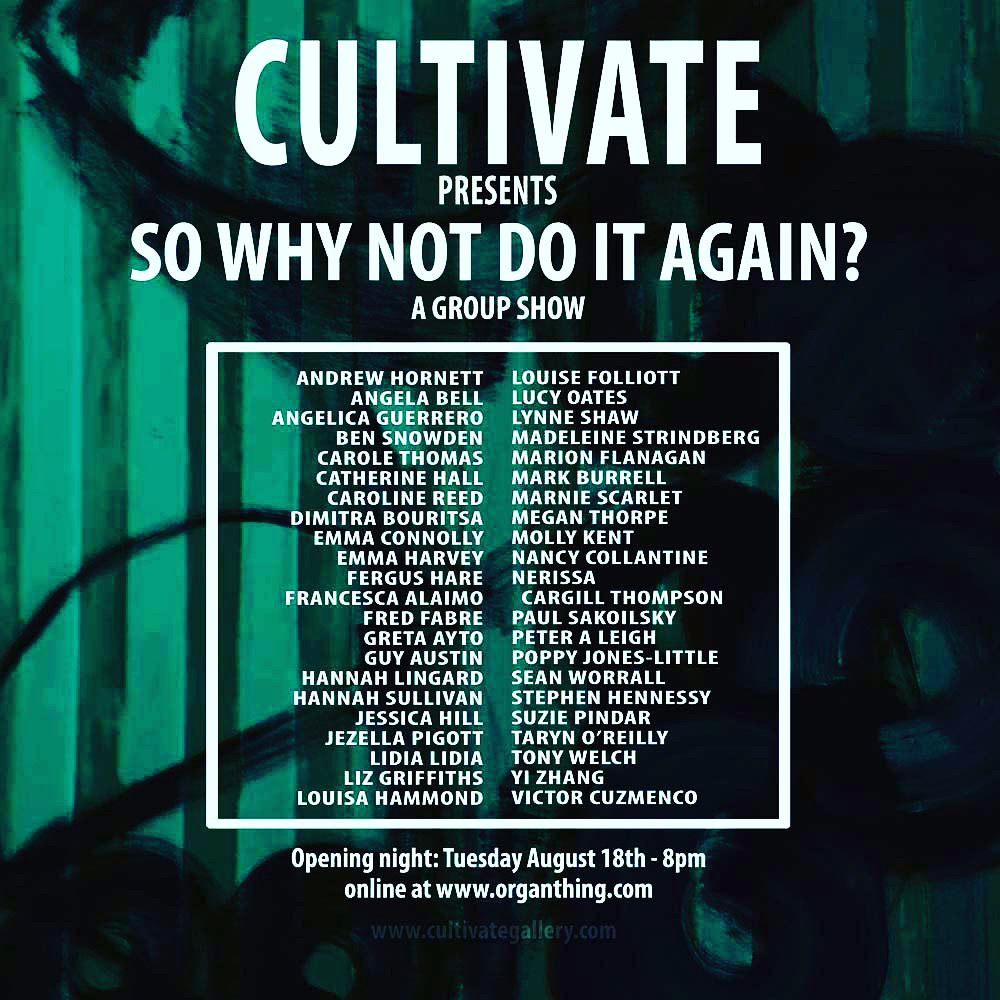 Thanks to Cultivate for including my paintings for this exciting online group show.  You can view the show here.
Three of my paintings have been selected for this group exhibition, 'Beyond the Window: An exploration of nature after lockdown' at an exciting new gallery, tearoom and workshop space on the site of a former strawberry farm in Newburgh in Lancashire.
Opens 11th July 2020 until 11th October 2020.
Follow Eden gallery here on Instagram 
Group exhibition taken online on Dez_Rez_Projects on Instagram from 25th April – 10th May.
For catalogue email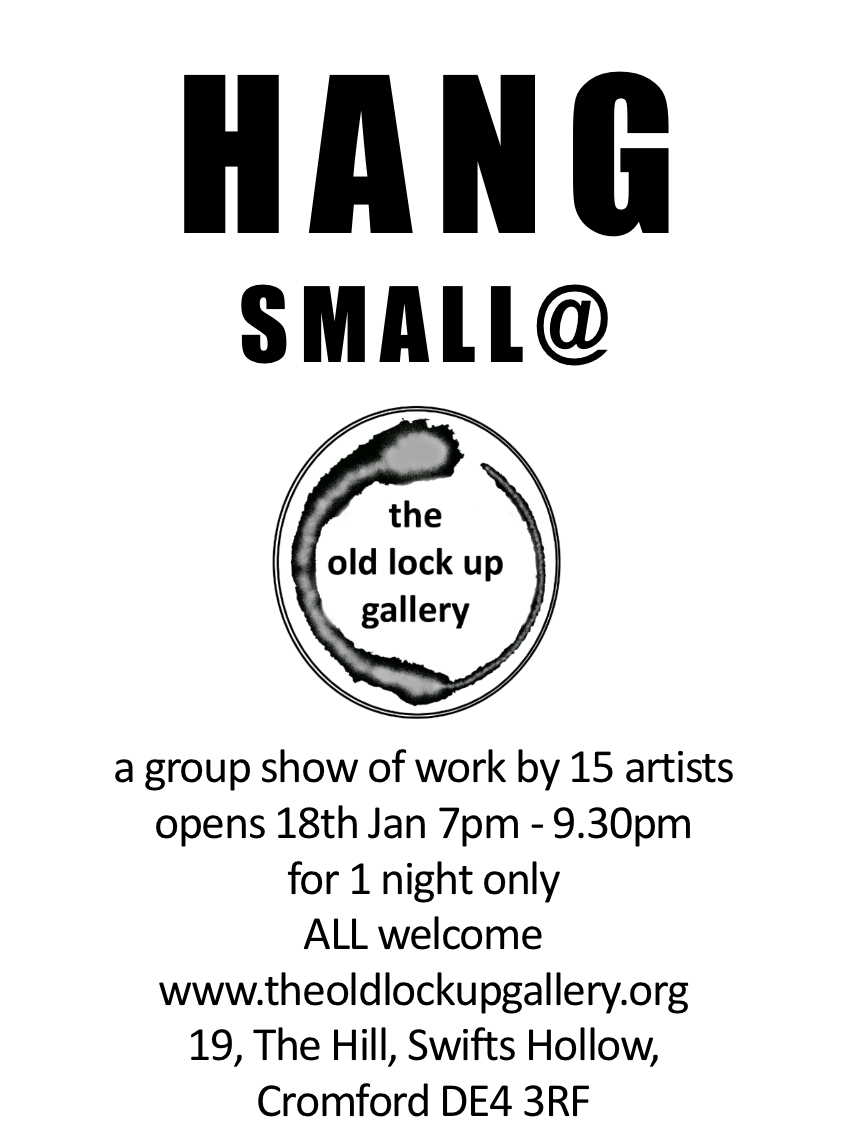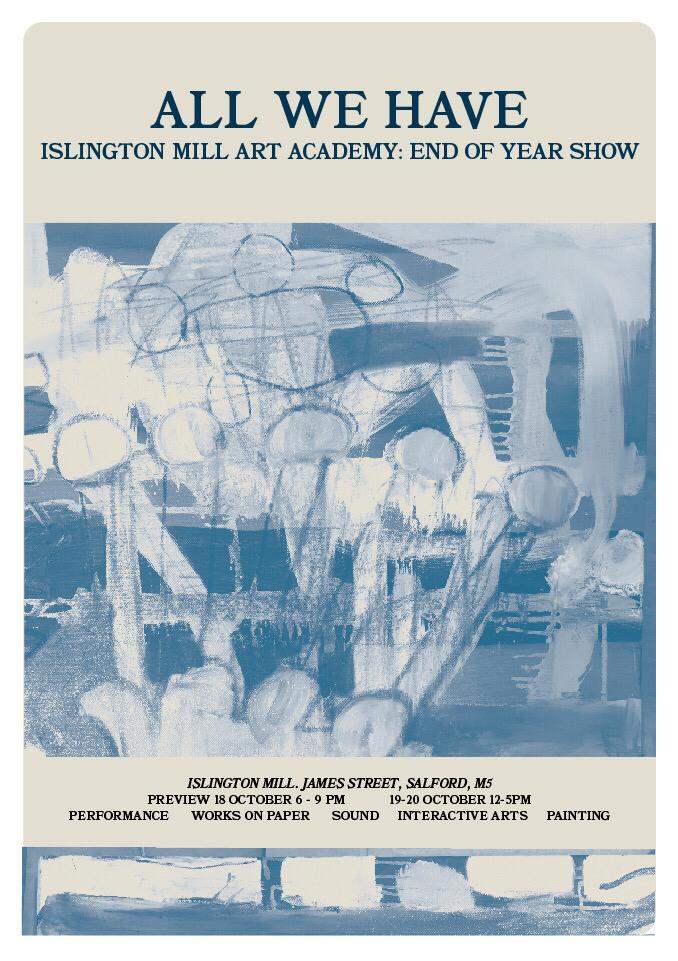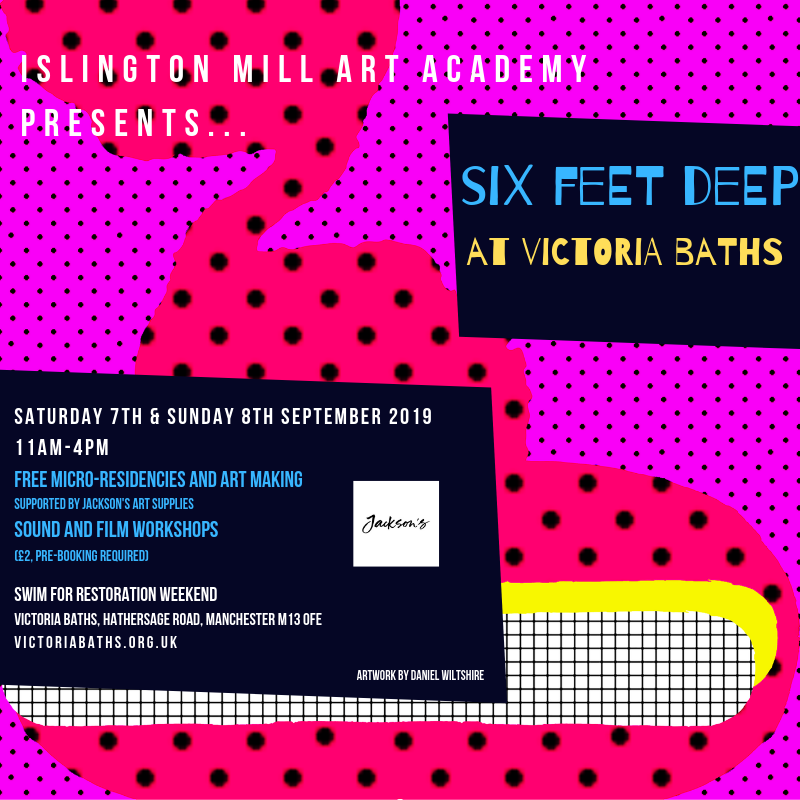 Residency at Victoria Baths 8th – 12th July 2019
Along with six artists from the art academy, I took part in a week-long residency at Victoria Baths.  Making work responding to the building's social history and aesthetics.  We continued to make work throughout the summer with the aim of showing it at an exhibition during an open weekend in September.  The organisation for this residency was supported by a bursary from CVAN (Contemporary Visual Arts Network).
Left to right, me, Daniel Wiltshire, Donna Wood, Paddy O'Donnell and Hanaa Cara
Unit 4 Residency at Islington Mill
An eight week residency sharing space with painter and film maker Donna Wood in Unit 4 of Islington Mill to work on developing my painting practice working from projection and movement.  As well as working on my own paintings, Donna and I created a series of large paintings from  film.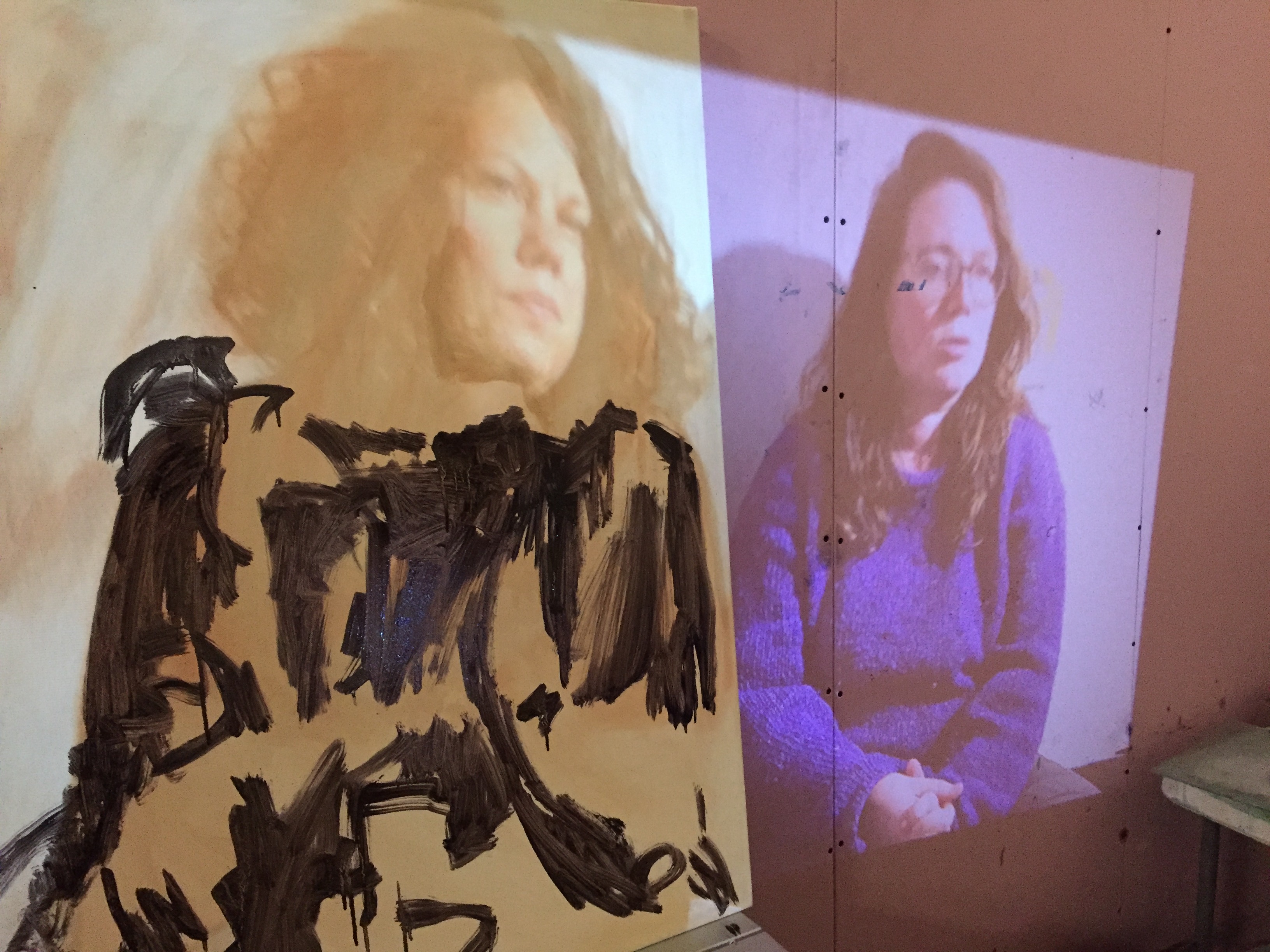 During this process we were also invited by artist's residency platform Orbit to record our progress over a week on Instagram @Orrbbitt and also can be seen here https://orrbbitt.wordpress.com/residencies19/
Bury Art Gallery Print Fair
I'll be joining printmakers and artists in a small print fair at Bury Art Gallery as part of the exhibition, Print:  A Catalyst for Social Change on Saturday 27th April.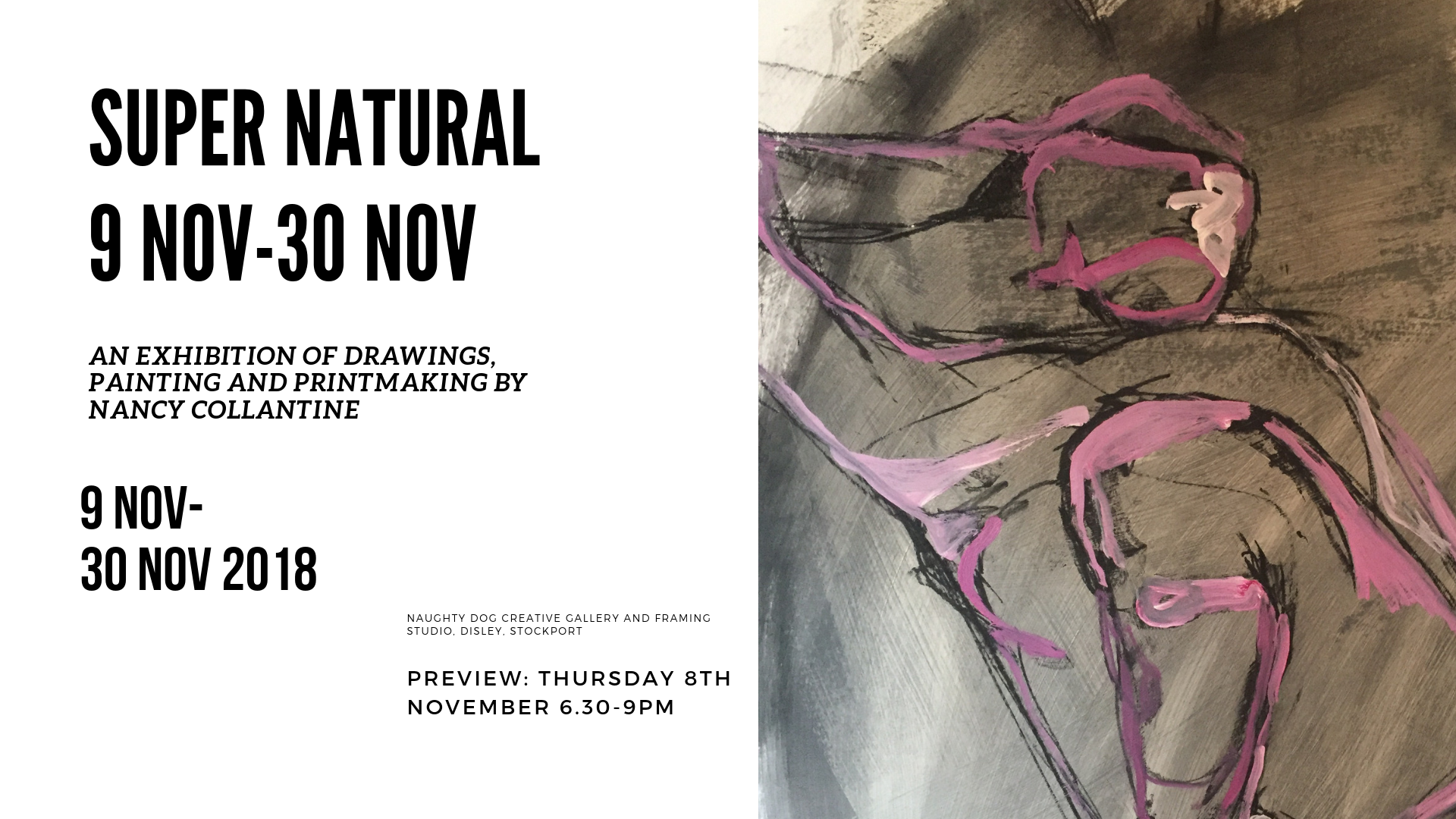 Super Natural
Exhibition of paintings, figurative drawings and prints.  A record of my work in 2018.
November 2018.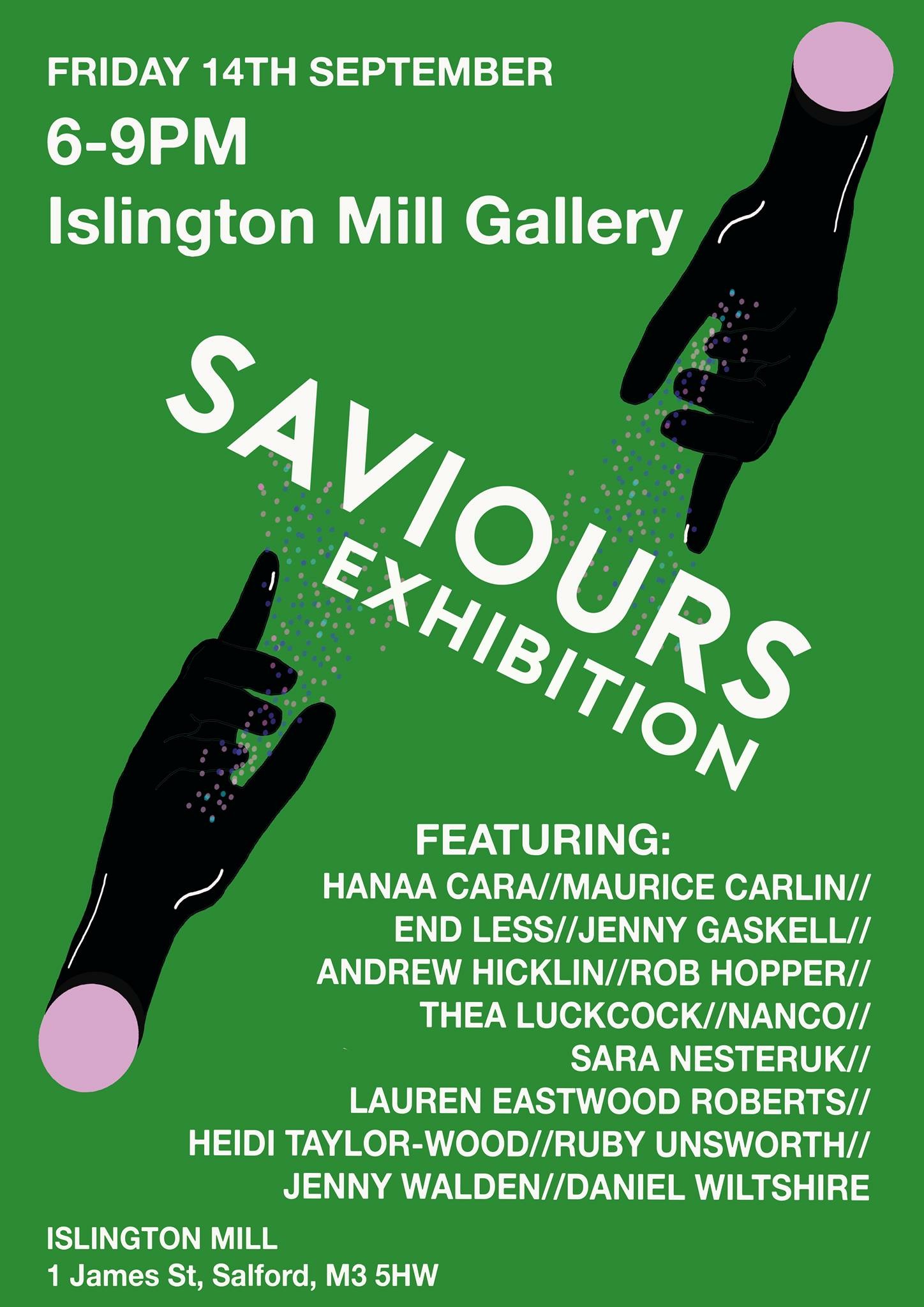 Saviours:  An Exhibition at Islington Mill, Salford
A group show to present work produced in an Art Academy project responding to the recent sale of the Leonardo Da Vinci painting, Salvator Mundi.
September 2018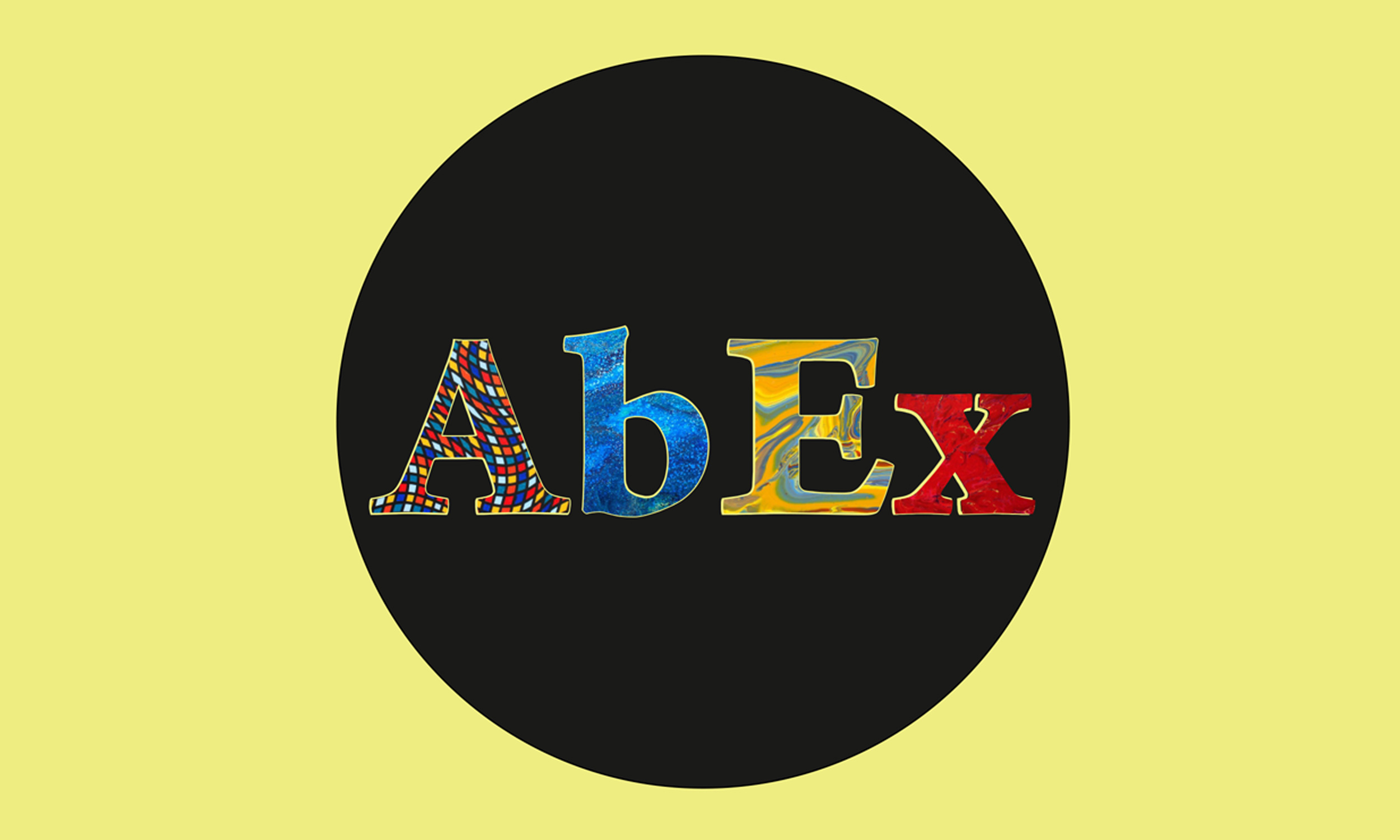 AbEx, Chapel Walk Gallery, Sheffield
Work selected to appear in a group exhibition of abstract painting.
June 2018
Waterside Open Exhibition, Sale, Manchester
Finalist in this national competition and work exhibited in the finalist's exhibition.
March-June 2018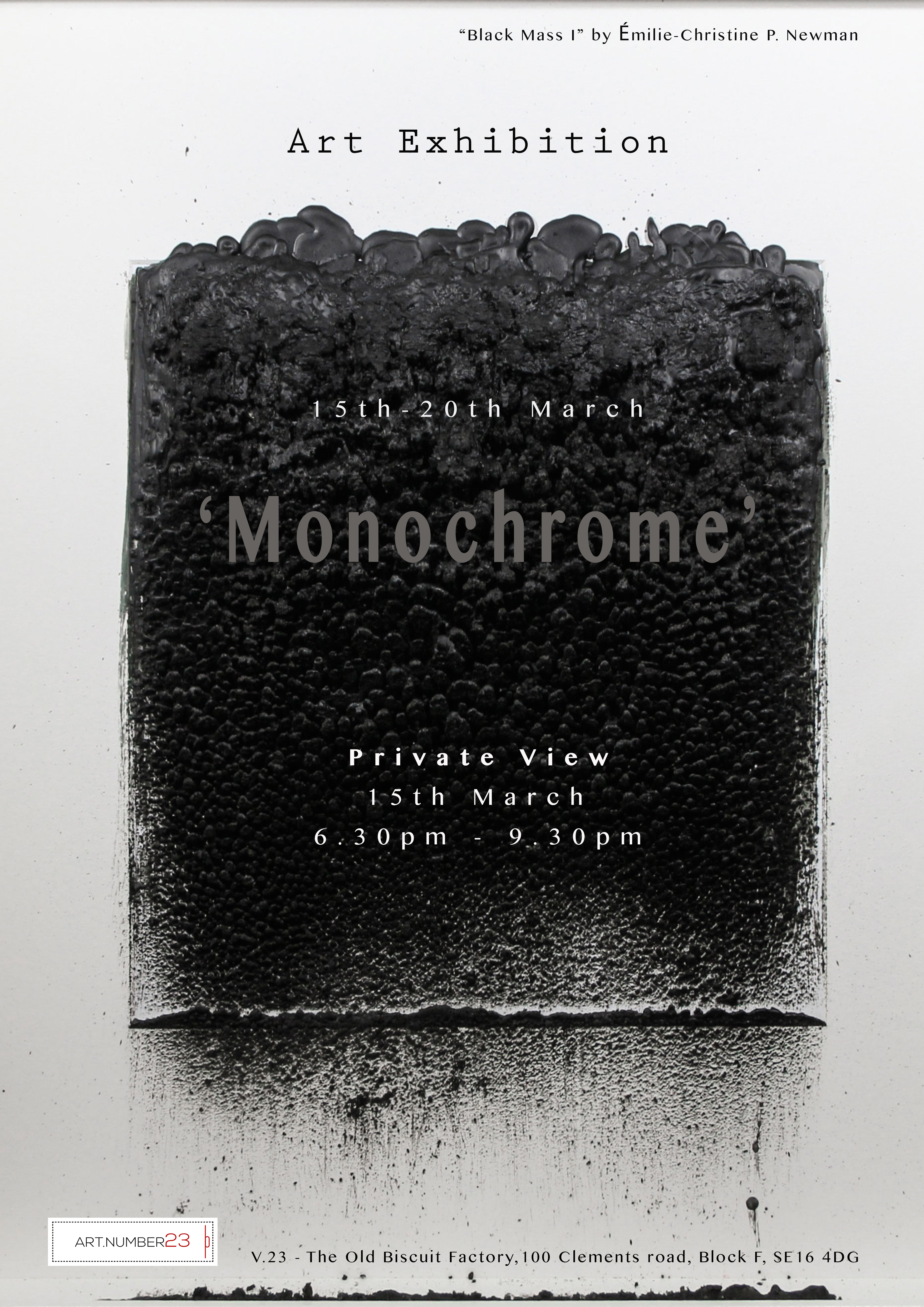 Monochrome, Art Number23, London
I am delighted to have been selected for 'Monochrome', an exhibition at the Old Biscuit Factory, London.
My painting Iron Will will be shown alongside artworks from UK-based and international artist will be displayed, including paintings, drawings, sculptures, photography and video – all black and white or with a limited colour palette.